Autotask update v2022.1 has introduced a breaking change by not populating the Vendor Invoice Number
Update: Our team has released a temp fix that is in pre-production release, please contact our support team for access.
The latest release of Autotask, 2022.1, has introduced a breaking change in the Autotask API where it is no longer populating the Vendor Invoice number.
This change will predominantly affect customers who are using Xero Bills and have the "Use Vendor Invoice Number..." option selected.
Work around:
We have submitted a bug report to Autotask whilst we await the review, please use the workaround below.
Enable the memo field if you haven't already

Populate the general memo field with the vendor invoice number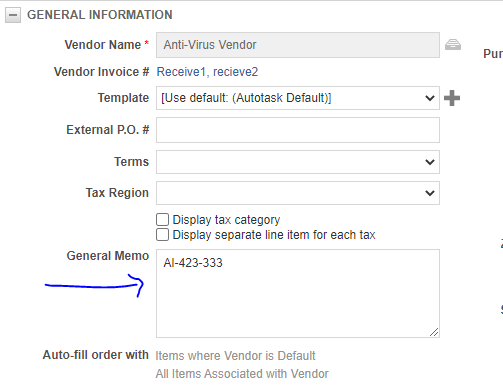 We have submitted a bug report to Autotask to review the API change,