The article below explains how to quickly and easily get setup with Xero.
To connect to Xero
Please log into Cloud Depot if you haven't done so already. Then navigate to the Xero drop-down under the Plugins heading and click Reconnect.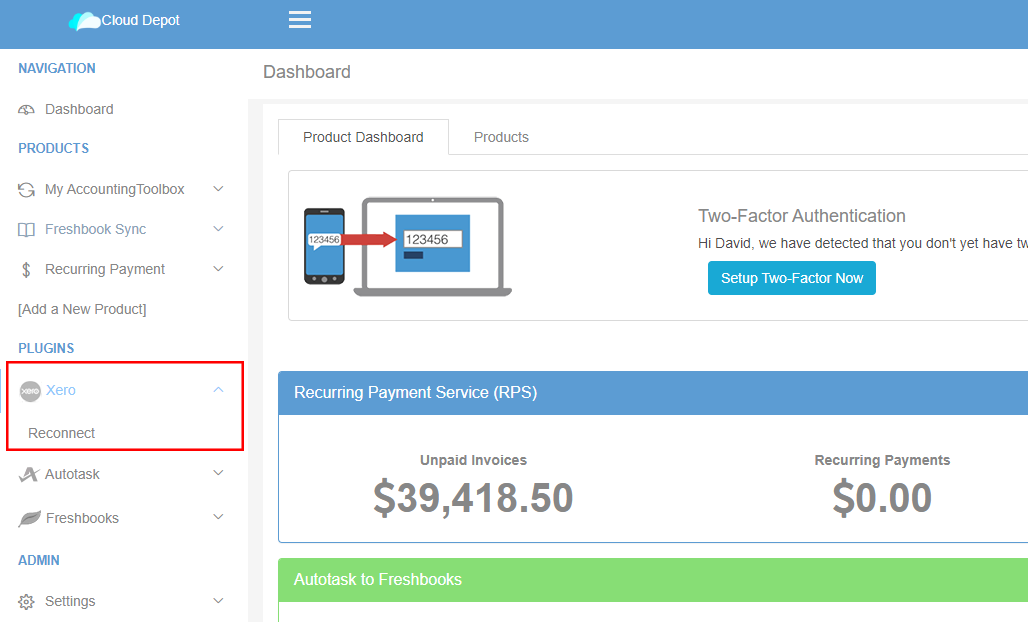 In the Xero Connection page, click on the Connect to Xero button to start the connection process with your Xero and Cloud Depot account.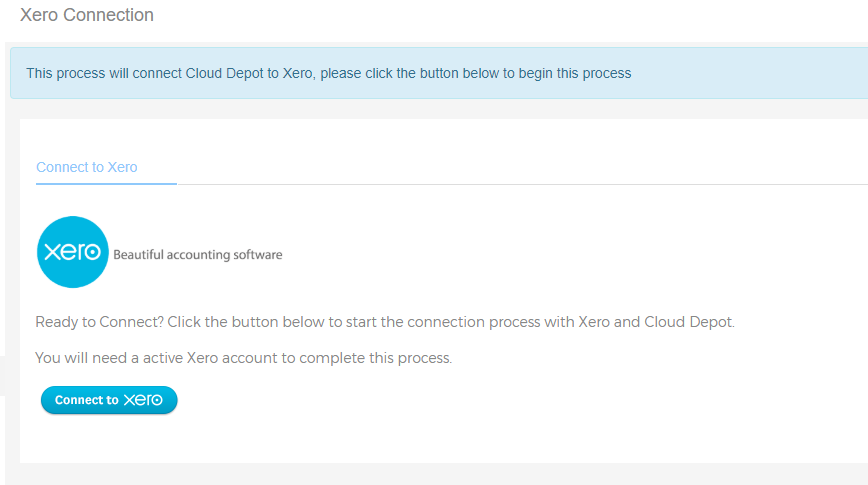 You will be redirected to a Xero page where you will need to input in your Xero credentials.
Xero won't share your login credentials with Cloud Depot but will provide us with secure access using a process called oAuth authentication. You can revoke this access at anytime in your Xero portal.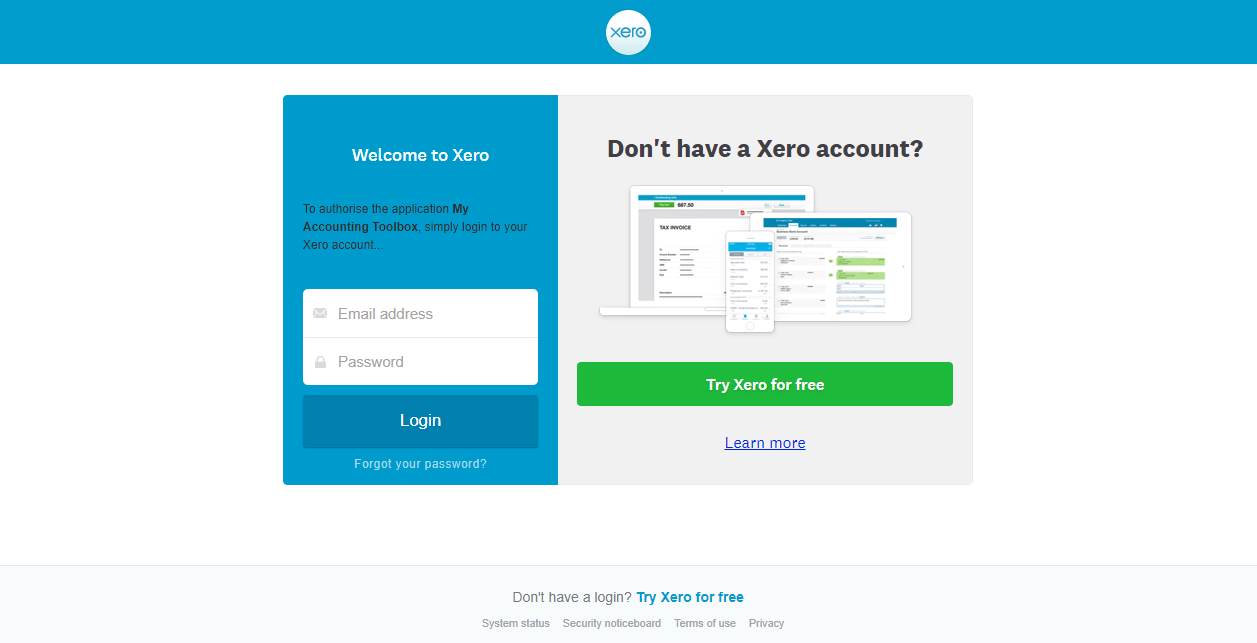 Once connected you will be redirected back to Cloud Depot to complete the process.