The payment rules section allows you to control, notifications, accounting, surcharges and auto payment rules.
A default configuration is already setup on your account and by default that will be applied to every customer, you must have at least one default configuration.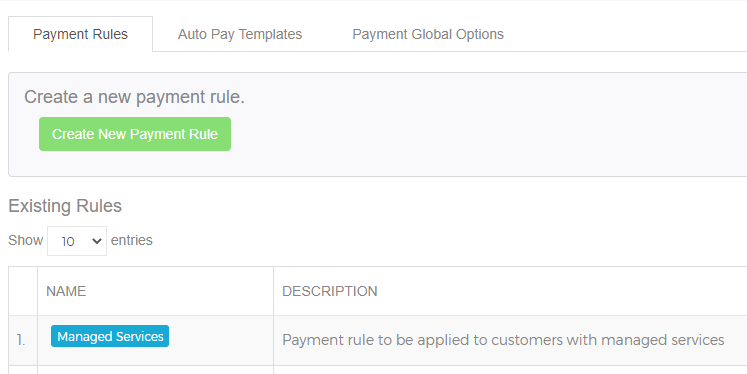 A Payment Rule consists of a name and description you have unlimited number of payment rules but each customer must have at least one rule attached to the customer card.
Each Payment rule will have attached the following configurable items
Auto Payment Templates are attached to a payment rule, these are the rules that govern if a customer invoice should be paid automatically when due
Payment Global Options are the base set of rules that govern how your customer will interact with your payment page and global payment notifications are handled.
Accounting, RPS can automatically apply payments and surcharges to existing invoices
Surcharges can be automatically applied to credit card payments