Autotask requires all customers to update API connections to API user accounts as soon as possible.
Why is this happening?
This is being done to encourage better security for partners connecting to Autotask by restricting access to account via authorised connections.
What is the Cost?
Free! Autotask API user accounts are free of charge.
What happens if I don't update my API connection?
Unless you upgrade, after the 16th of April 2020 your connection will stop working.
How do I check if my connection is compliant?
1. Log into Cloud Depot
2. Navigate to Plugins > Autotask > Reconnect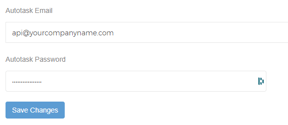 3. Click Save Changes and Ok to Test Username/Password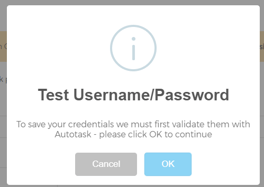 4. If the connection saves without error you are good to go!