If you require to add a new user into your Cloud Depot account you can do so if you are an Administrator.
To invite a new user into the company using Cloud Depot, click on the Settings -> Users Link under Admin. You will then be redirected to the Users page.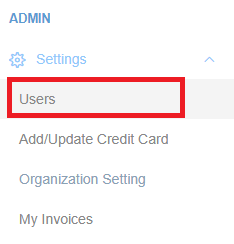 Location of Users Link from the navigation panel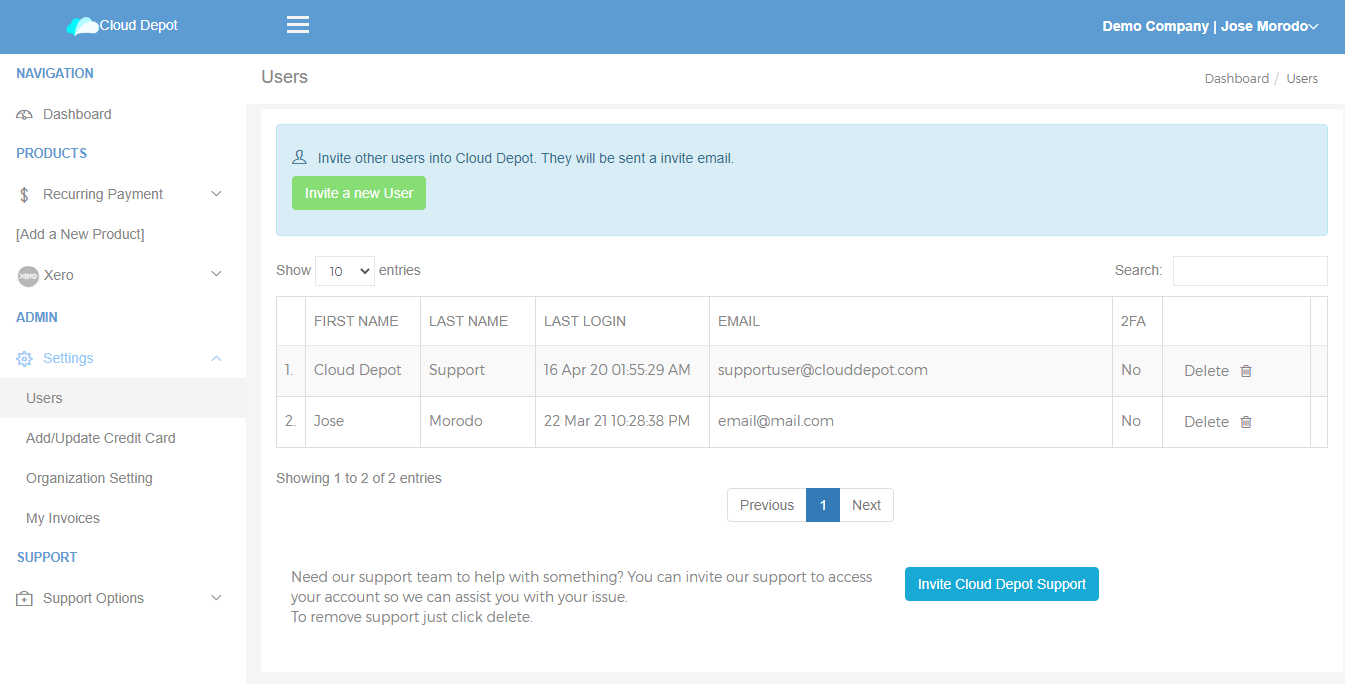 Users page
To invite a new user, click on the green Invite a New User button. A form will pop up on top of the table where you can input the First Name, Last Name and Email of the user you are wanting to invite.

Form that shows to input new user details
Once all of the details are set, click on the blue Invite User button and an invitation email will be sent to the new user. The new user should be seen in the list of users for the company.
A green
Re-invite User
button will show alongside the user in case they do not receive the email you have sent.

User page showing the new user invited in Cloud Depot