To connect your Autotask Account into Cloud Depot, click on the Autotask -> Reconnect Link under Plugins. You will then be redirected to the Autotask Connection page.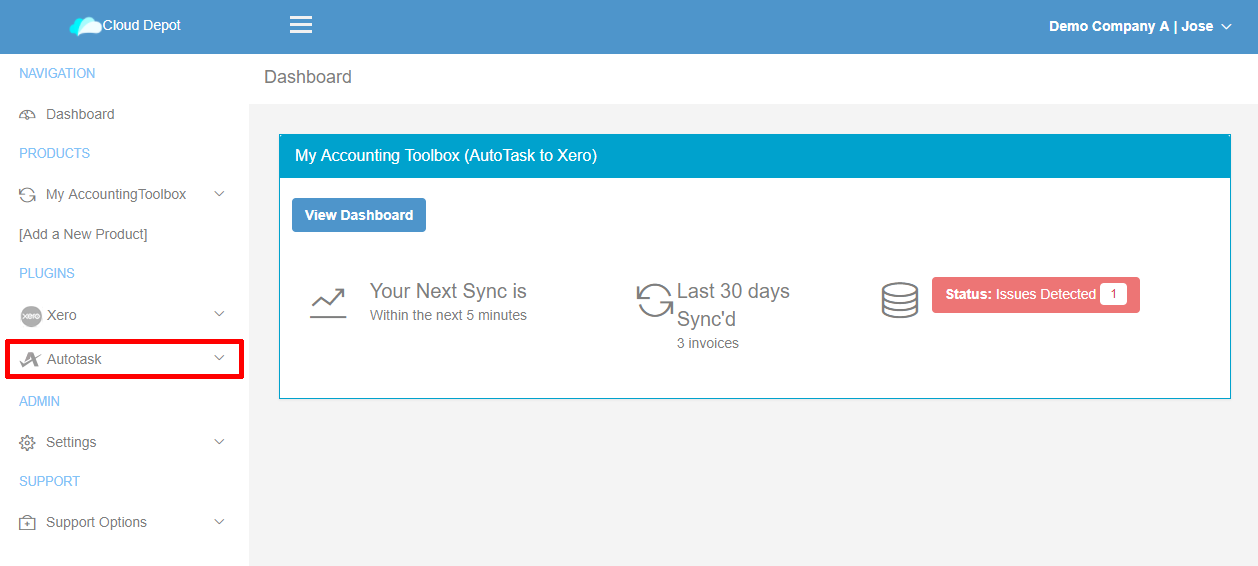 Location of Autotask Connection Link from the navigation panel
In the Autotask Connection page, type in your Autotask username and password to connect your Autotask account to Cloud Depot. Cloud Depot will test your connection to validate your credentials.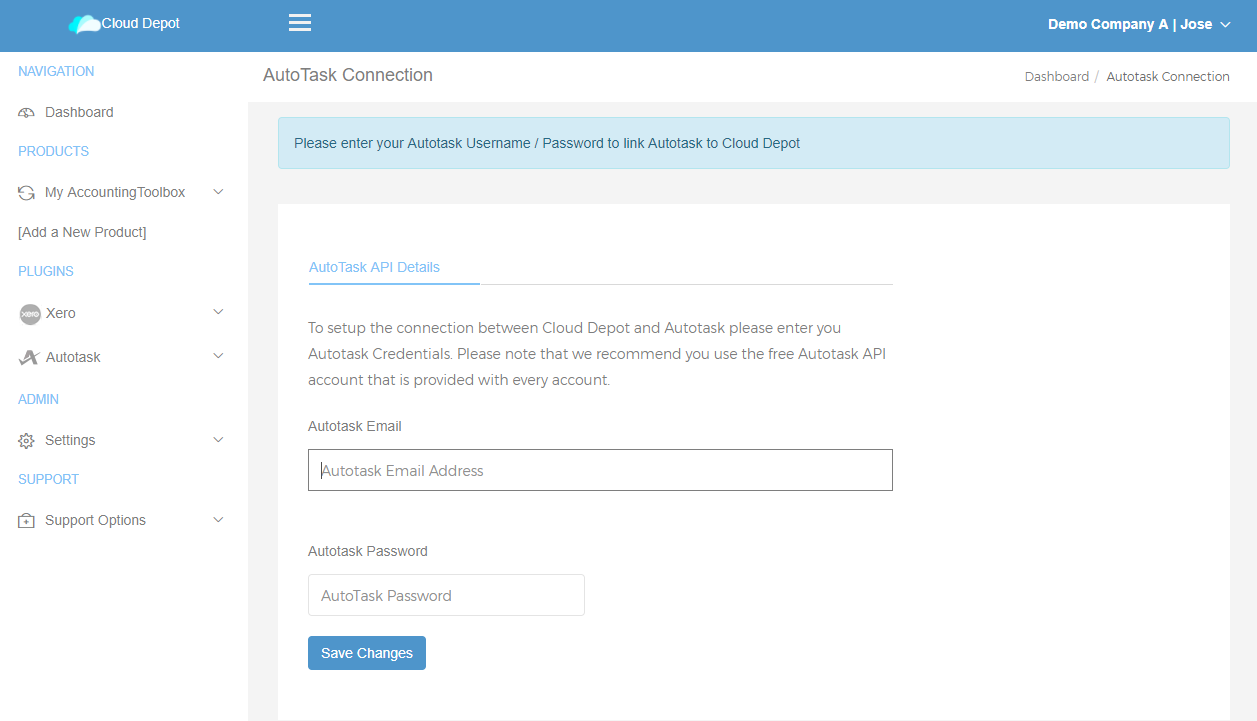 Autotask Connection Page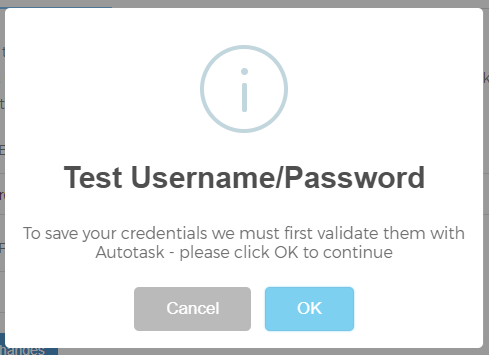 Confirmation popup to validate your Autotask credentials