You may need to revoke access to your Customer Portal for a particular client. This is how to do that.
You may need to stop a customer from accessing your Customer Payment page.
In the left hand menu under Recurring Payment, click on Customers.
Click on the blue name of the customer you wish to revoke access to and choose View Customer Details from the dropdown.
This should default to the Billing and Portal tab.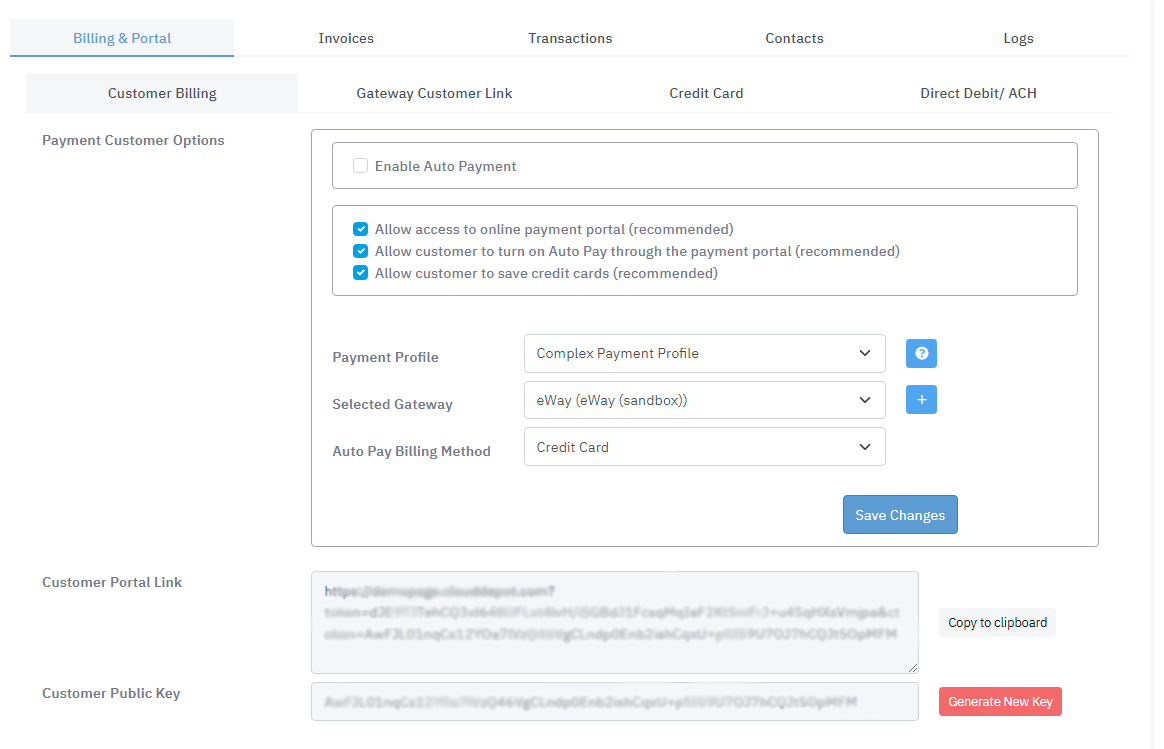 To revoke access to this customer, click on the red Generate New Key button, and the blue Save Changes button in the middle of the page.
If your customer attempts to access the payment page through any of the old links they have in their system (from email or if they have bookmarked the payment page in their browser), they will be unable to see the Customer Portal or any invoices or credit card details.