An overview of the Customer Payment page (or Customer Portal).
Your customers enter the secure online portal by clicking a encrypted URL that is sent to them via the following methods:
Through the Xero invoice template: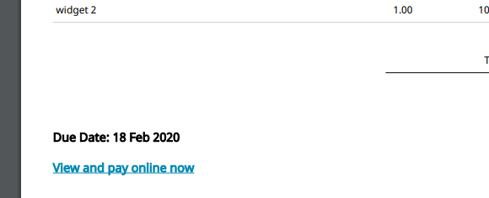 Through the Pay Online Email generated by Cloud Depot that is sent to the customer: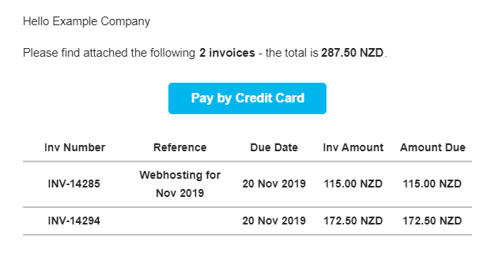 Or through a URL embedded in your accounts emails to your customers.
Customer Portal Page
The Customer Portal page has three tabs: Unpaid, Paid and Options.
Tab Unpaid
All outstanding invoices are displayed
Ability to download a copy of the original invoice
Accepted Cards and the surcharges (if applicable)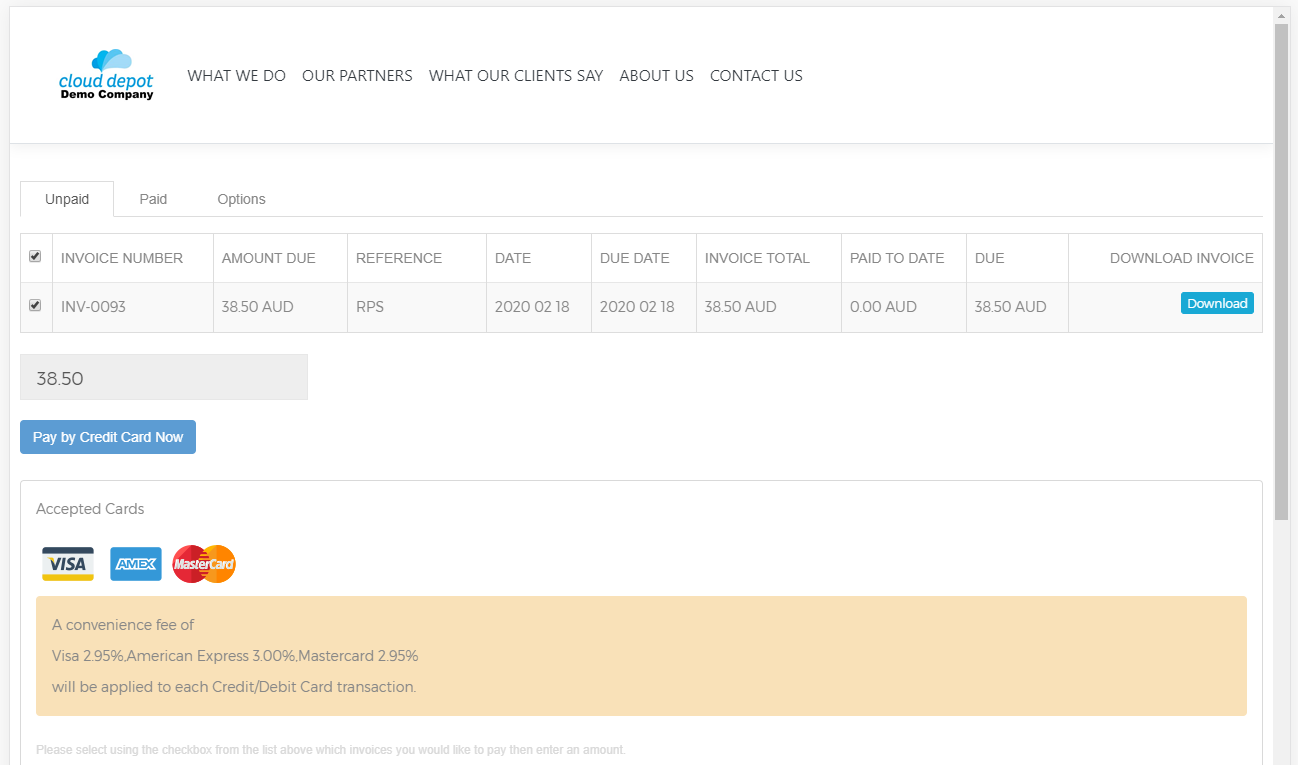 Tab Paid
Paid invoices are displayed (limited to the most recent 50 invoices for that customer)
Ability to download a copy of the original invoice using the blue Download button

Tab Options
Ability for the customer to turn on and off Auto Payment
Ability to add/remove and set default Credit Cards
These features can be configured not to show in the Cloud Depot RPS setup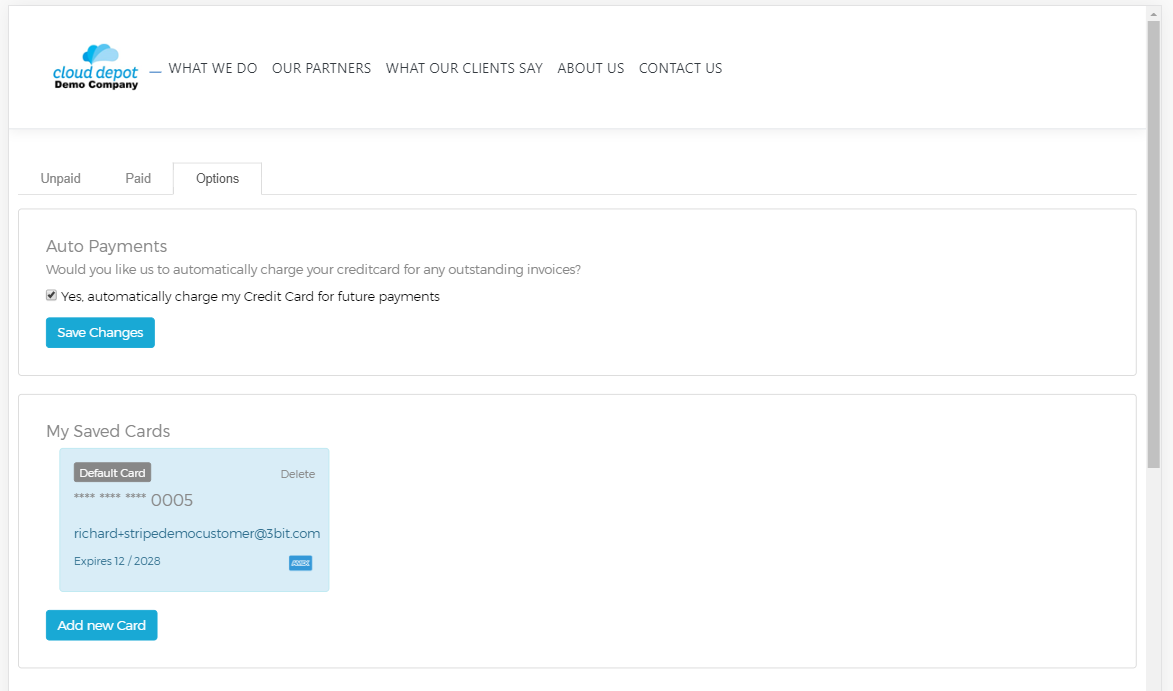 For information on how to set this up, click here.