What your Customer Portal does, and how to configure it
You can access the Customer Portal settings by clicking on Recurring Payment in the left hand menu, and clicking the Setup link.
Customer Portal is under the Payment Setup heading.

If you have not configured this, the tooltip below this area will be red. If you have finished setup, and want to edit or change this area, the tooltip to click on will be green.
Click on the tooltip to access this area.
The Customer Portal is the public access area that your customers will see when they come to pay your invoices through RPS. Through this, they will be able to see their invoices that are due, pay online by credit card, save their credit card details, download their invoice, and review any paid invoices if they wish.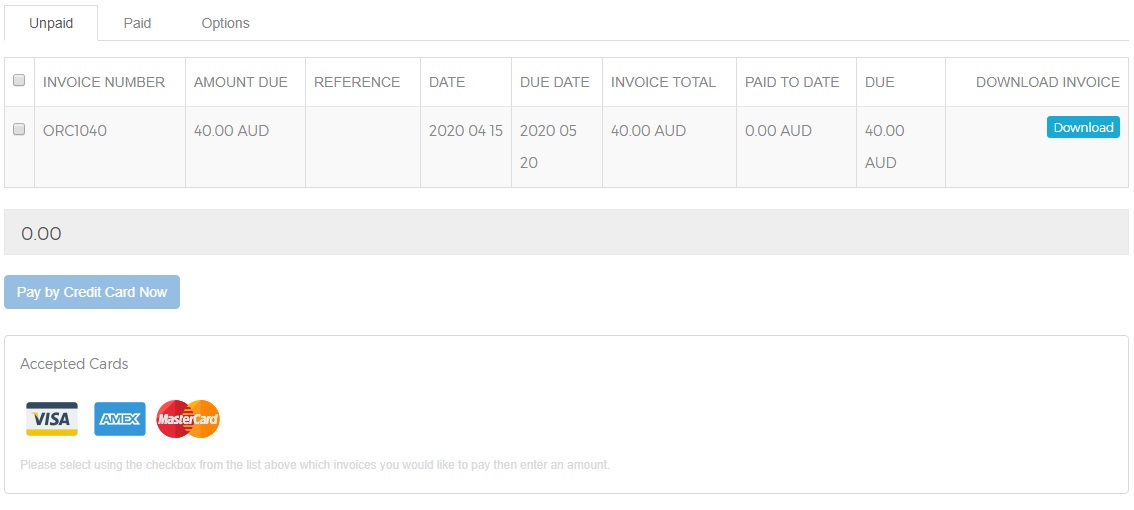 They can also choose to save their credit card details, or opt to enter them in each time.
They can also set their credit card to automatically be charged for outstanding invoices.

To enable your portal, tick the Enable Customer Portal button, and click the blue Save Changes button at the bottom.

Your customer portal can be white-labelled to show your domain and your company logo.