How to create a Stripe bank account with Xero and Cloud Depot.
1. Create Stripe Bank Account
First, you will need to create a Stripe Bank Account in Xero, by selecting Accounting > Bank accounts > Add Bank Account then type Stripe into the search box.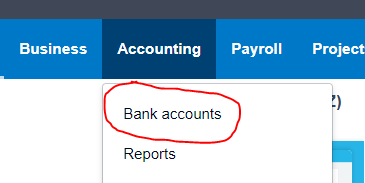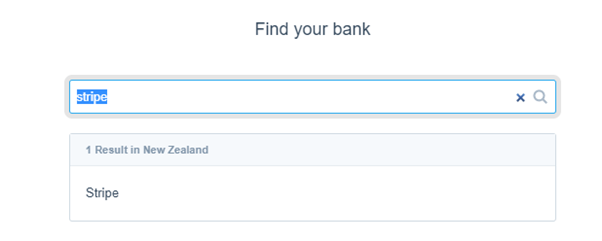 Complete the Authorisation of Stripe with your Xero account.
2. Sync Stripe Account in Cloud Depot
Log into Cloud Depot and in the left hand menu, click on Recurring Payments and Configuration. Click on the grey button under the Accounting & Sync item.
Click the green Re-sync Accounting Info button to pull down the new Stripe Bank account from Xero, or click the blue Save Changes button to re-sync.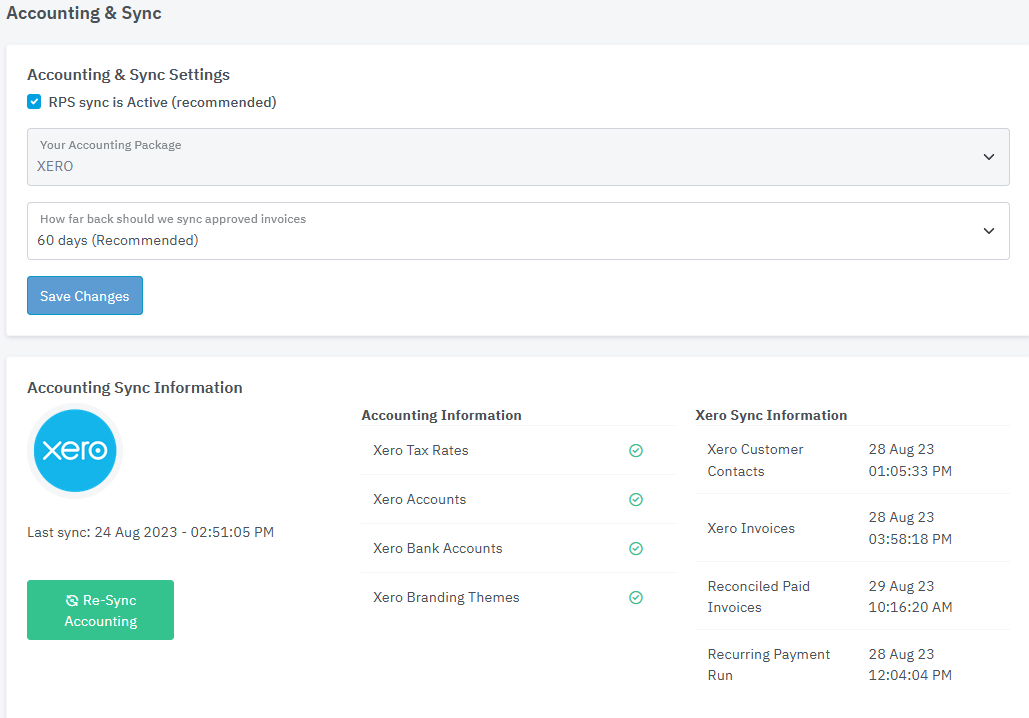 3. Link Bank Accounts
In the Configuration area, choose the grey configure button under Link Gateway Banks.
Select your Stripe Gateway from the drop-down list and select the Xero Stripe Bank account. Make sure the settlement currency matches the currency your Stripe invoices settle in, then click the blue Link button.

Congratulations! Your Stripe bank accounts are set up and ready to use with Cloud Depot.
If you wish to see how to reconcile Xero and Stripe transactions, please view this article.