In the hierarchical relationship between Autotask and Xero. My Accounting Toolbox treats Autotask as the parent and Xero as the child.
It's recommended that Autotask contact data is always kept up-to-date when making updates to Xero contact data.
In Autotask, there are Accounts (Companies) and Contacts. Xero doesn't support this, so we send across the Account details and pick the first Contact the API gives us to sync across.
To force a specific contact's details to be sent for the Account into Xero, do the following:
Under admin > Features & Settings -> Select User-Defined Fields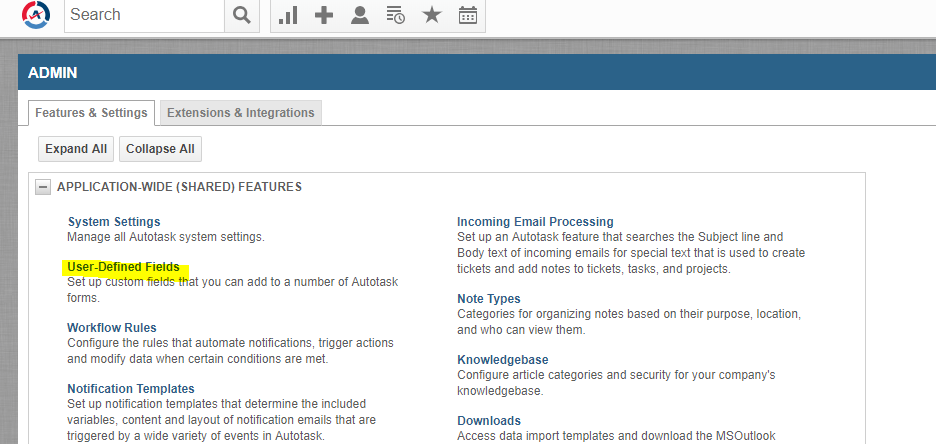 Now select the Contacts Tab

Then click the New button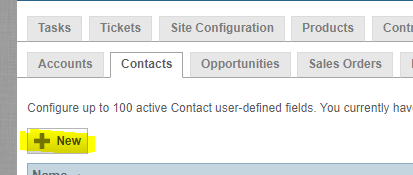 Now using the example below fill in the details - leave default value and variable name blank
Name = Position
Active = Ticked
Field Type = Text (Single Line)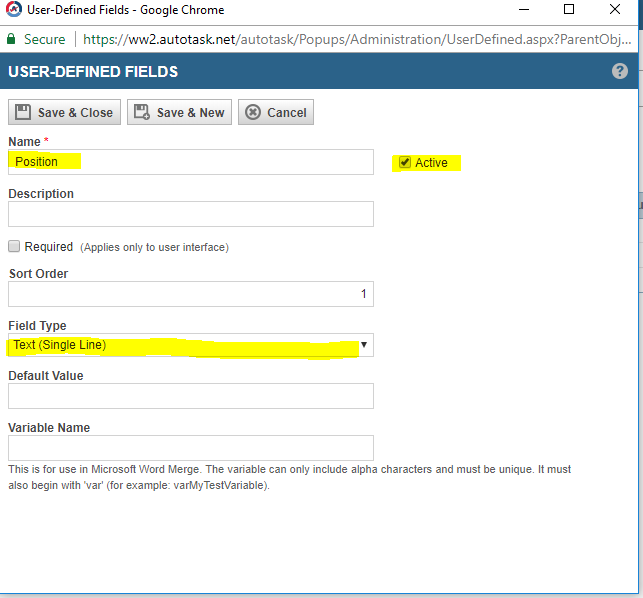 Now your UDF is setup, you can now apply the "Accounts" position to your contact.
From the Autotask CRM, find your Account - in the example below we are using ABLE.
Click the link to bring up the Account window.
Click on the more toggle > then select Contacts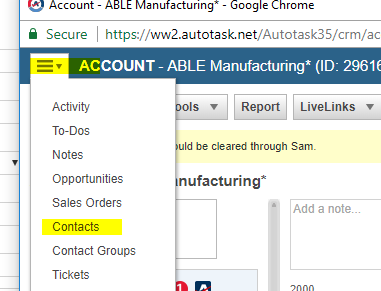 Find the contact that you want to send invoices to in Xero. Please only apply this to 1 contact per account.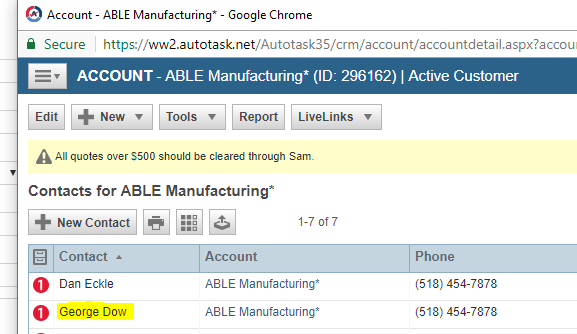 Right click and select Edit Contact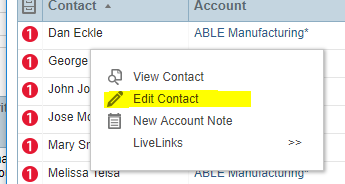 Select the User Defined tab and enter the word Accounts under Position. Click Save and you are done!